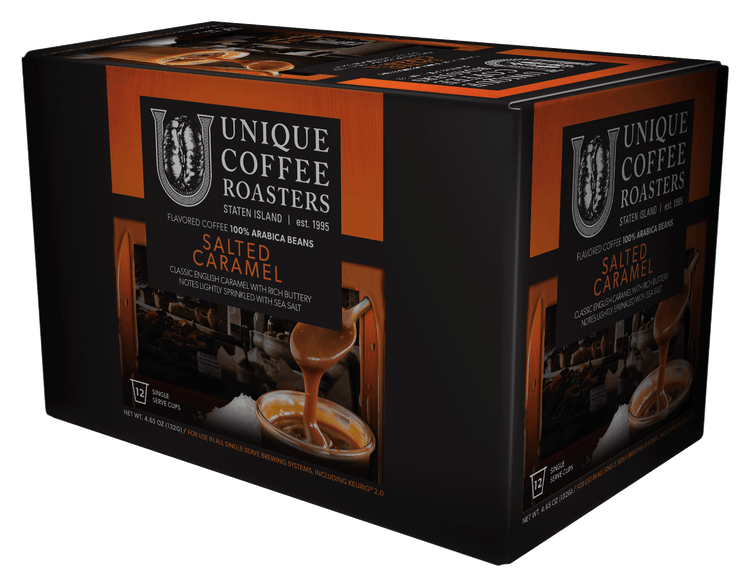 • Beans roasted to perfection for the perfect blend of sweet and salty.
• Buttery caramel flavor combined with a bit of salt for that extra kick.
• Rich and Smooth
12 Kups Included
Net Wt. 4.65oz (132g)
*KEURIG® is a registered trademark of Keurig, Inc. which is not affiliated or associated with Unique Coffee Inc.