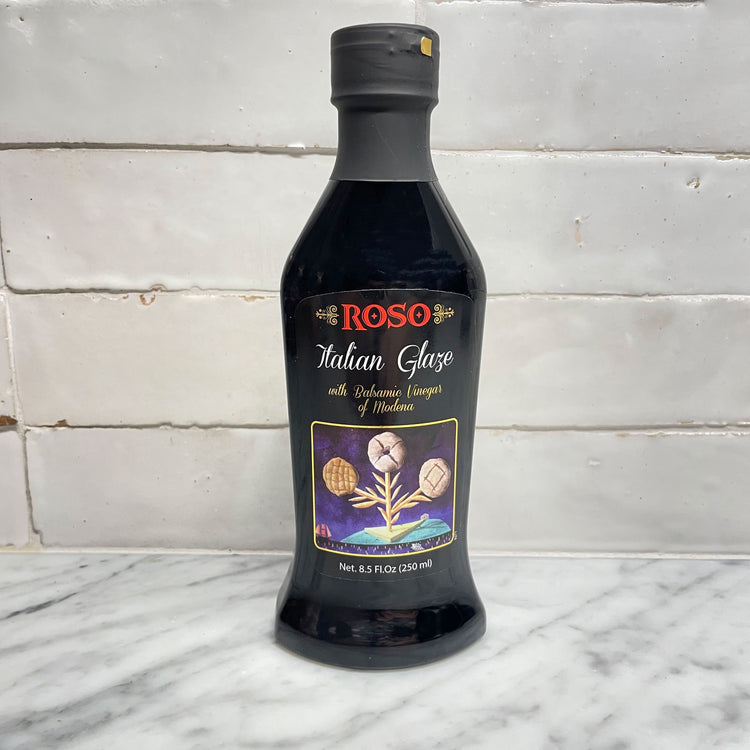 ROSO - Italian Glaze - from Balsamic Vinegar of Modena
Ships is a non breakable plastic bottle.
Experience the best Balsamic Glaze used in the world famous Royal Crown Bakery of Staten Island, NY and Paneantico of Brooklyn, NY and Filoncino Cafes.
Net Wt. - 8.5 fl oz (250ml)
Roso Foods Balsamic was hand crafted by Guiseppe and is now available to purchase online. Roso Foods Balsamic will complete a savory meal or sweet dessert. It is delicious and versatile with the perfect balance of savory and sweet. Some of our favorite ways to enjoy Roso Foods Balsamic is drizzled on a salads, sandwiches, or over a bowl of strawberries. Mangia!