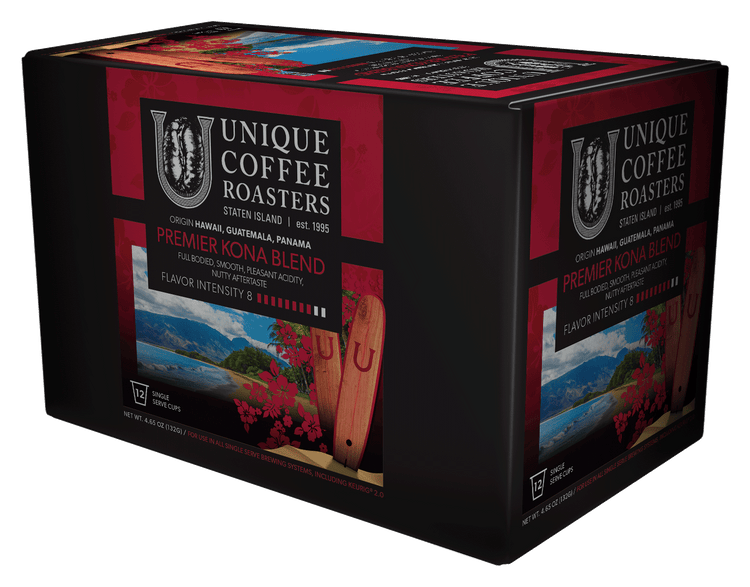 • A custom blend of Panama Lerida Estate with Guatemala Antigua and Hawaiian Kona, roasted slightly darker to a Viennese style.
• Extremely smooth with a nutty aftertaste
• Full Bodied
The Premier Kona Blend is lively and full of smooth nutty flavors. Discover the flavors that have been missing from your morning with when you brew a single cup of this delicious blend. With Unique Coffee Roasters Single-Serve capsules you don't have to waste half a pot of coffee every morning. We roast and package your favorite Unique Coffee Roasters blend that is roasted to perfection in a single serve capsule. The Unique Coffee Roasters Single-Serve is a quality product, offering a better, more sustainable cup of coffee. The Unique feature to the solution is that the filter is made of 100% recyclable polypropylene which attributes to our sustainable practices, making our footprint smaller one cup at a time. Compatible with KEURIG and other Single-Serve Brewers
12 Kups Included
Net Wt. 4.65oz (132g)
*KEURIG® is a registered trademark of Keurig, Inc. which is not affiliated or associated with Unique Coffee Inc.